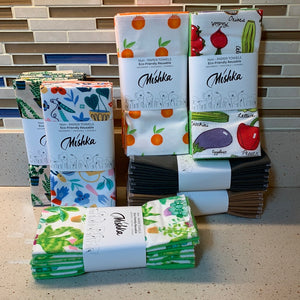 Mishka Hands
Non-paper Towels - 12 pack
Regular price
$0.00
$0.00
Don't use a single use paper towel again. Clean your home and wipe up unexpected messes with these absorbent and reusable towels.  This 12-pack is an exceptional value.
Made in the Bay Area.
100% Cotton
Americans use an average of 53lb of paper towels every day. Join the growing trend of switching away from disposables!
---
More from this collection